Hurricane Matthew's October flood waters in Eastern North Carolina have receded and the rebuilding has begun.
Southern Pharmacy Services was proud to be able to maintain essential medical services to our customer facilities during this difficult time. With the help of the North Carolina National Guard and other emergency service organizations, required medications were delivered as promised.
Facility residents, some of whom had to be relocated to less affected areas, received their time-sensitive prescriptions, removing one worry in what was could only be described as two weeks of chaos.
SPS's management and employees understand how much our customer facilities and their residents depend on our services. We will always make every effort so that they maintain their trust in us.
We thank Victorian Senior Care for their kind words with a promise to continue to deliver the same level of service to them and all of the facilities in the Southern family.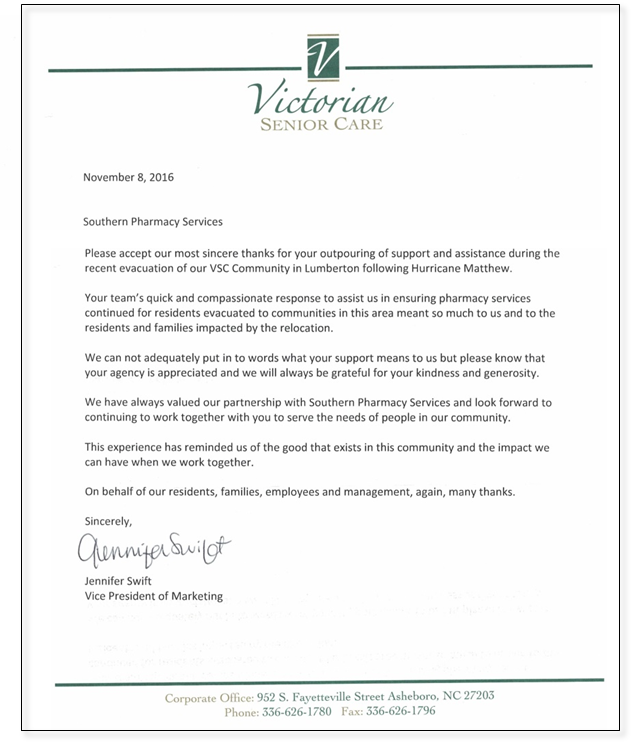 Donations for North Carolina flood relief are still being accepted. Contact the American Red Cross at redcross.org if you wish to help.