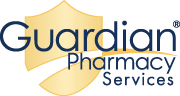 Southern Pharmacy Services Acquires Peak Pharmacy
Agreement Strengthens Pharmacy's Footprint in North Carolina
ATLANTA – December 6, 2021 – Southern Pharmacy Services, a member of Guardian Pharmacy Services, one of the nation's largest long-term care (LTC) pharmacy companies, today announced the acquisition of Peak Pharmacy in Kernersville, N.C. The newly acquired pharmacy will operate as Southern Pharmacy Services (SPS) and will continue serving existing LTC customers and their residents. This strategic expansion comes as the pharmacy celebrates 18 years serving residents in assisted living, skilled nursing and behavioral health communities as well as individuals with intellectual and developmental disabilities. Together, Southern Pharmacy Services' locations in Kernersville, N.C., Pink Hill, N.C. and Wytheville, Va. support communities and residents across North Carolina, Virginia, West Virginia and Maryland.
This agreement increases Southern Pharmacy Services' customer base by 10 percent. In addition, all employees from Peak Pharmacy have the opportunity to join the Southern Pharmacy Services' team at its Kernersville location.
"Since opening our Kernersville pharmacy in 2008, we have continually worked hard to increase our presence in the Triad region, and this acquisition goes a long way toward that goal," said Marybeth Terry, co-president of Southern Pharmacy Services. "We share Peak Pharmacy's passion for providing superior customer service, and through our expertise, resources and tools, we will ensure more residents in LTC communities throughout this region are well served."
As part of the Guardian Pharmacy Services family, Southern Pharmacy Services benefits from the company's local-autonomy business model. This industry-unique model ensures that the local pharmacy team can focus on customer service to meet the specialized needs of the communities, residents and individuals they serve, while Guardian's Corporate Support Team assists with the many complex behind-the-scenes business functions, including data analytics, HR, IT, payor relations, national sales and more.
"After eight successful years as a LTC pharmacy serving our assisted living communities and their residents, we felt now was the right time to pursue an acquisition that would benefit our staff and clients and allow us to focus solely on growing our Kernersville Pharmacy retail operation," said Stan Watts, co-founder of Peak Pharmacy. "During our early discussions with Marybeth and her staff at Southern Pharmacy Services, it became evident that they share our same high level of commitment and care for the LTC communities they serve. Our staff and customers are in great hands."
Founded in 2004, Guardian Pharmacy Services has 39 locations serving 26 states. For more information, visit www.guardianpharmacy.com.
About Guardian Pharmacy Services
Guardian Pharmacy Services, headquartered in Atlanta, Ga., is one of the nation's largest long-term care pharmacy companies. Guardian's pharmacies provide outstanding client service and resident care to long-term care communities, including assisted living and skilled nursing, group home, behavioral health and to organizations that serve individuals with intellectual and developmental disabilities. www.guardianpharmacy.com.
###