With the help of Southern Pharmacy`s ambitious 'culture committee', the Pink Hill, N.C., staff greatly enjoyed their fall fun day last week.
The local food truck, "Golden Kernels," was a crowd pleaser, offering a variety of snacks, drinks and sweets.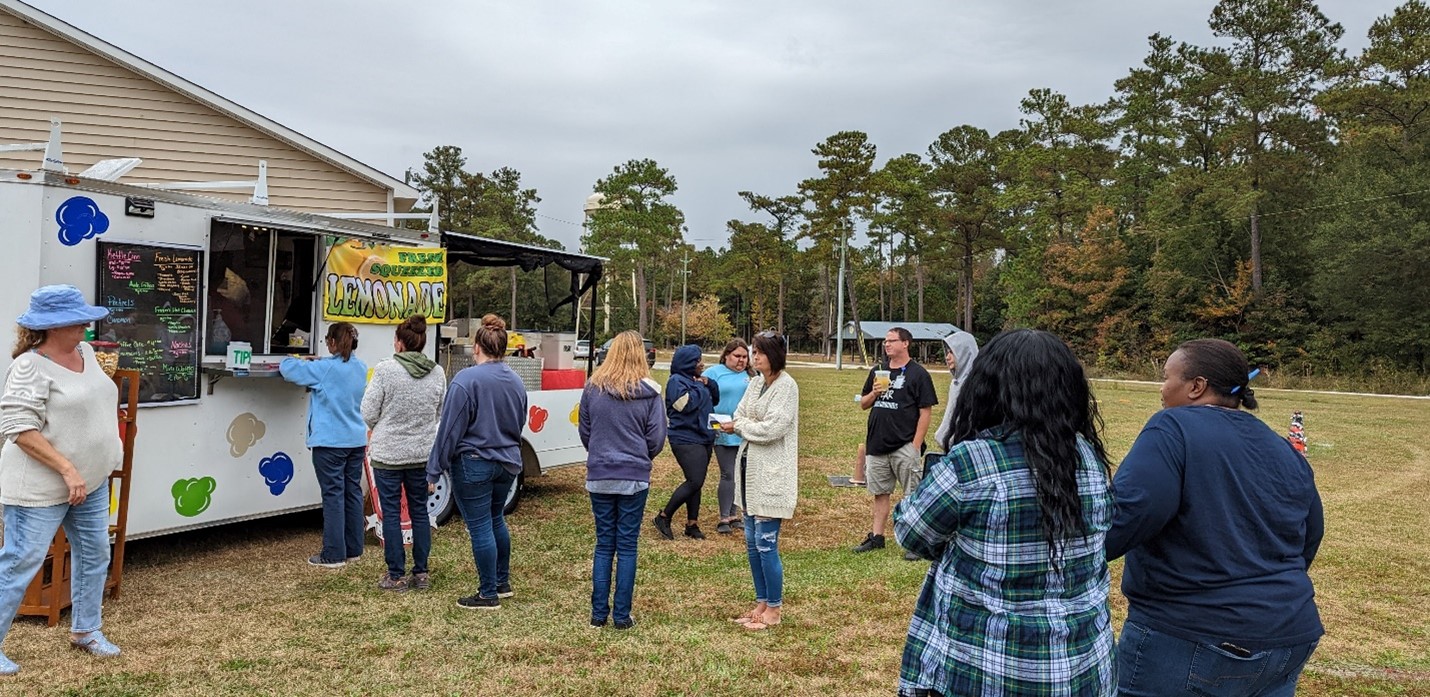 "I'm super proud to be a part of our company with awesome coworkers like all of you," said Erin Pike, Pink Hill`s quality assurance specialist, to event attendees. Erin noted she greatly enjoyed participating in a variety of fun outdoor games with her coworkers. Needless to say, the fall event was a huge success!