Southern Pharmacy's three locations are once again preparing for our annual Open House events.
Each year the pharmacies invite our customers to spend the day with us and are treated to a buffet lunch, music and chance to speak to medical vendors who are showcasing their latest products. We also invite the customers to tour their pharmacy and see our process for filling their orders.
The Open House for Wytheville, VA will be on October 4th; for Pink Hill, NC on October 18th and for Kernersville, NC on October 25th.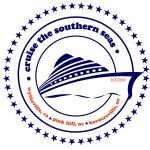 This year, the theme is a Caribbean cruise. Previous Open House themes have included a ranch roundup, a tailgate party, a country carnival and a rock concert.
"We always have fun picking the theme and decorating the pharmacies," said Jami Curry, the Kernersville location's event planner."  She continued, "while it's a lot of work to put together three events, we truly enjoy doing it.
Our customers greatly appreciate the effort. For some, they look forward to the chance to speak face-to-face with people they've known only over the phone and fax. For others, it's a chance to renew old friendships. We hope to see you there. Bon Voyage."