During October, employees at Southern's locations in Pink Hill and Kernersville participated in their local "Walk to End Alzheimer's" event.
Nationwide events are being held to raise awareness of this devastating disease that currently affects more than 5 million Americans. The walkers recruit sponsors who donate funds to support the folks who walk the two mile course.
"This is a cause near and dear to our hearts at SPS," said Sarah Lynch, Director of Sales and Marketing at Southern. "Every day, among so many of the residents we serve, we see how Alzheimer's steals memory and even recognition of loved ones. We participate in these walks and help sponsor our local events to support research that will finally succeed in curing the first Alzheimer's patient."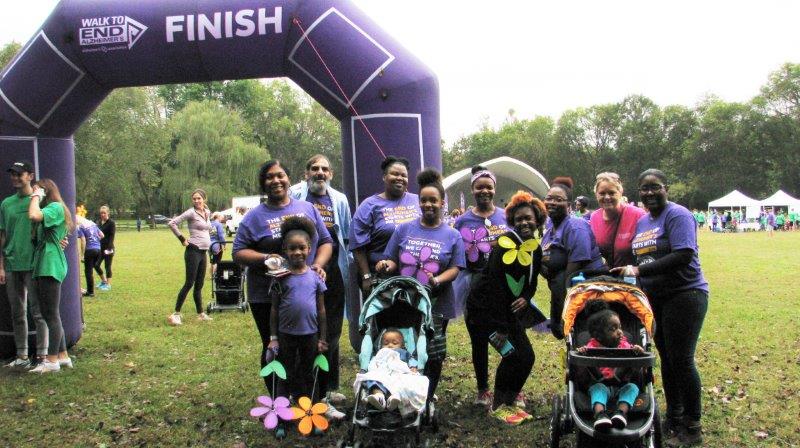 Kernersville Team Completes 2 Mile Course
In addition to Southern being being a local Gold Corporate Sponsor, cash donations from both pharmacies, given by individual sponsors in the names of the walking team members, totaled over $1200.
We're proud of all our employees who participated knowing they are helping to get us that much closer to the cure.
To find a local event or help find the cure to Alzheimer's by donating, click here.